The key ingredient in Larens and Larens Professional
What is Liposomal Collagen Complex?
It is the world's first combination of natural peptides and fish collagen amino acids encased in liposomal carrier, which delivers them to deeper layers of skin, intensifying and lengthening their duration.
Provides an immediate wrinkles shallowing effect and noticeably densifies the skin structures, initiates long-lasting regeneration processes.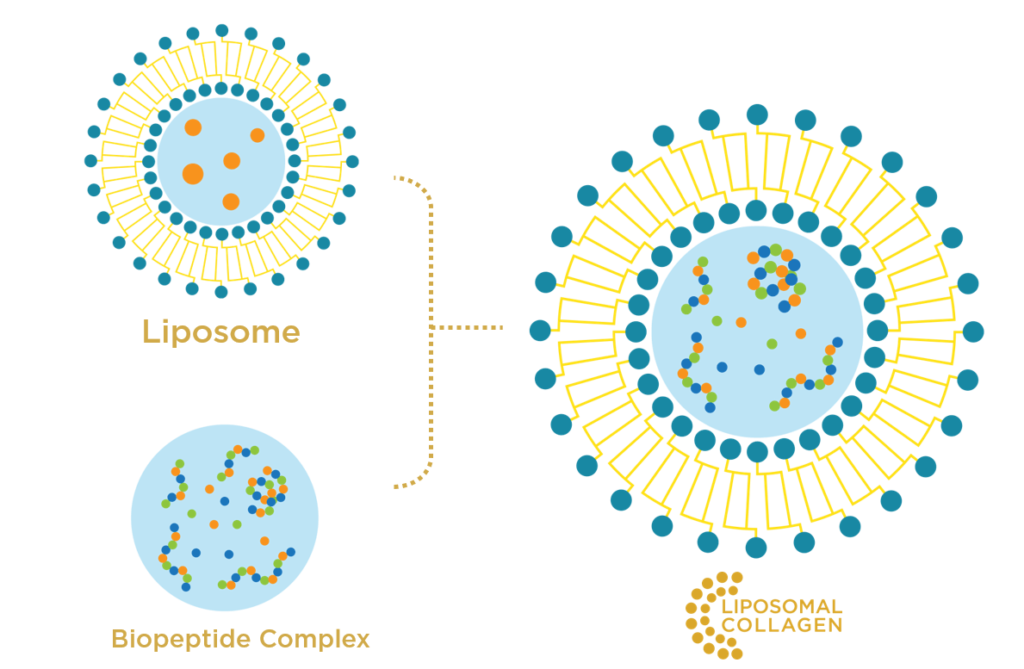 Why are liposomes such a great carrier?
The liposome shell is made of a lipid bilayer that is identical to the skin lipid bilayer, intensifying the transdermal transport of the substances contained in the liposomes and prolonging their release – products with liposomal collagen work stronger and longer.
It guarantees that the substances reach the deeper skin layers, where the collagen proteins action processes take place.
Liposomes with LCC cross the skin barrier, transporting active substances deep into the skin.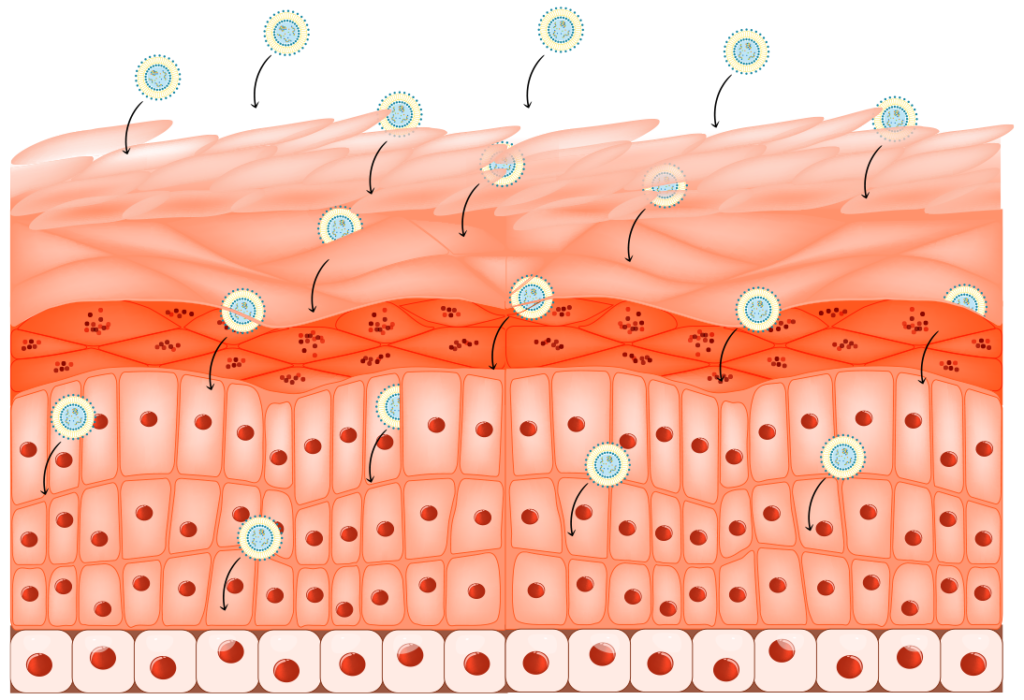 Effects of Liposomal Collagen Complex on the skin
Thickening of the skin, saturation of its collagen protein, stimulating regeneration processes (also visible in the ultrasound photo).
Significant smoothing, reduction of wrinkles (also seen in ultrasound).
Lifting effect.
Ultrahydration effect.
We have made sure that our prorducts with Liposomal Collagen Complex take as much as possible from the benefits of science and be as close as possible to nature. Therefore the products are safe for even allergic and sensitive skin demanding special treatment.
It is vital that during the processes of obtaining the Liposomal Collagen Complex no irritating or toxic solvents, emulsifiers, conditioners, preservatives are being used. Therefore the active ingredient is safe for the allergic, sensitive skin that requires special treatment.